Realigning Your Smile with Invisalign
We offer Invisalign as a discreet and comfortable alternative to traditional metal braces. Invisalign treatment consists of custom-fitted removable aligners that work much like traditional braces to correct the same problems like large gaps, overcrowded teeth, cross bites, overbites, and underbites.
This innovative treatment option allows you to enjoy your favourite foods without restrictions, brush and floss as normal and avoid the discomfort associated with metal brackets and wires.
Learn more about our Invisalign services and find out if it's the right fit for you by scheduling your appointment today.
Book Appointment
What Is the Invisalign Process?
We understand that traditional braces may not be ideal for everyone. That's why we offer Invisalign, a clear and convenient alternative. The process begins with a consultation with our team, who will evaluate your teeth and determine if you are a candidate for Invisalign.
If so, we will work with you to create a customized treatment plan to get you started on your Invisalign journey.
How Does Invisalign Work?
If you are a candidate, your orthodontist will create a customized treatment plan that includes several sets of clear aligners. Each set of aligners is worn for about 2 weeks before being replaced with the next set in the series. The aligners should be worn for 20 to 22 hours per day, removing them only during meals and when brushing and flossing.
The aligners gradually shift your teeth into place by applying gentle pressure to specific areas, and our team will monitor your progress throughout the process.
Benefits of Invisalign
Invisalign offers several benefits over traditional braces, including improved comfort, convenience, and aesthetics. The clear aligners are virtually invisible, making them a popular choice for adults and teens who want to improve their smile without the appearance of metal braces.
Compared to traditional braces, Invisalign aligners are generally more comfortable, with no need for adjustments or tightening. The aligners are custom-made to fit your teeth so that you can enjoy a comfortable fit.
There can be many reasons Invisalign may be the right fit for your specific needs, including your comfort and the removable nature of your clear aligners. Invisalign aligners also require maintenance in order to preserve your oral health.
It all starts with a consultation with our dental professionals. We thoroughly examine your teeth to see if you're a good candidate for Invisalign. We then take impressions of your teeth to map the exact movement needed to straighten your teeth.
Your Comfort Is Key
Invisalign aligners are made of a smooth, flexible plastic material, and because they are custom-made to fit your teeth, they help reduce irritation and discomfort.
While you may experience some minor discomfort or pressure when you first begin wearing a new set of aligners, this typically subsides within a few days as your teeth adjust to the aligners. Unlike traditional braces, Invisalign aligners do not have any brackets or wires that can cause irritation or discomfort.
Don't Forget About Maintenance
Maintenance is always essential. Here are some tips to keep in mind:
Clean your aligners regularly
Avoid eating or drinking anything besides water while wearing your aligners
Store your aligners properly in their case when you're not wearing them
Brush and floss before putting your aligners back in
Regular maintenance can help you keep your Invisalign aligners stay clean, effective, and comfortable.
Fitting Your Aligners
Your aligners should fit securely around your teeth. Trimming may be necessary around the gum line for a better look and feel. During this appointment, we'll also ensure the quality and fit of your aligners are where they should be and go over wear and care instructions.
Progress Appointments & Seeing Success
Your aligners come in sets that you'll wear for a certain amount of weeks at a time. We'll schedule check-in visits every 8-10 weeks to monitor your progress.
SureSmile Clear Aligners
Along with Invisalign, we also offer SureSmile Clear Aligners. SureSmile Clear Aligners leverage proprietary software and the expertise of digital lab specialists to form a customized treatment plan for your smile.
It all starts with a consultation with Dr. Crichton and the rest of our team. Schedule yours today.
Achieve Your Smile Goals with Invisalign
At Bloom Orthodontics, we aim to help you reach your smile goals through proven orthodontic treatment methods like Invisalign clear aligners. Invisalign can be an ideal solution for adolescents or adults who are interested in changing the alignment of their teeth.
Contact us to schedule your Invisalign consultation today.
Book Appointment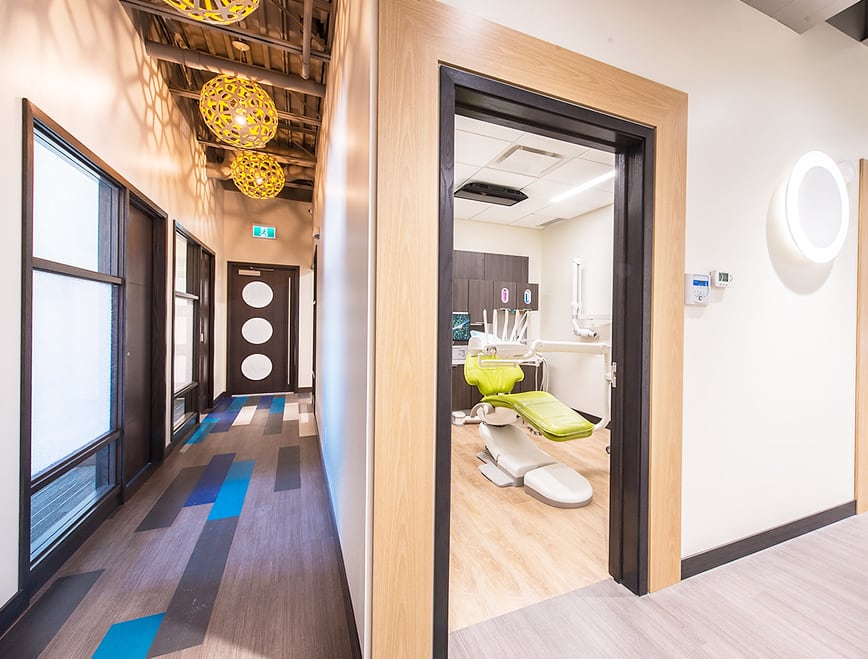 You can find us just off 50 Street, with plenty of parking available in front of the clinic. Look for our beautiful Bloom sign!
Our Address
6209 50 St., #201

Leduc

,

AB

T9E 7A9
Clinic Hours
Monday

:

8:00 AM

–

4:00 PM

Tuesday

:

8:00 AM

–

4:00 PM

Wednesday

:

8:00 AM

–

4:00 PM

Thursday

:

8:00 AM

–

4:00 PM

Friday

:

8:00 AM

–

4:00 PM

Saturday

:

Closed

Sunday

:

Closed