Live Life Free from Jaw Pain
If you're living with TMJ disorder, you may experience pain when you smile, chew, yawn, or swallow, but life doesn't have to be this way!
We offer TMJ treatment to help bring you relief from the discomfort. Visit us for a complete assessment of your joint function, symptoms, and oral health. Our team is dedicated to finding a treatment option right for you.
Say goodbye to jaw pain and schedule an appointment with your dentist today.
Book Appointment
What Causes TMJ Disorder?
TMJ, the temporomandibular joint, is what connects your jawbone to your skull. The function of this joint is what allows your mouth to open and close properly. If this joint is affected due to one or more issues, you can experience the uncomfortable symptoms of TMJ disorder (TMD).
Causes of TMD can include:
Arthritis
Injury
Stress
Improper bite
Genetics
Grinding your teeth
Clenching your teeth
TMD Symptoms
It's important to seek assistance from your dentist if you are experiencing jaw pain. We can discuss possible treatment options for your discomfort.
Sign and symptoms you may be experiencing TMD include:
Pain in your jaw joint
Aches or pains around your ears
Trouble chewing food
Difficulty opening and closing your mouth
Neck pain
Clicking or grinding feeling in your jaw
Treatment for TMD
To get to the source of your pain, your dentist can assess your oral health and joint functions in order to recommend a proper course of action. We may take X-rays to get a better look at your jaw and bite.
Treatments can include:
Relaxation techniques to avoid clenching and grinding
Massaging your jaw and stretching exercises
Avoiding some hard or sticky foods
Hot or cold compresses
Orthodontics
Medication to help with pain or inflammation
Night guards
Get the Relief You Deserve
Alleviate your TMD symptoms by visiting your dentist from a comprehensive assessment. Our goal is to have you smiling pain free. Booking an appointment is only a few clicks away.
Book Appointment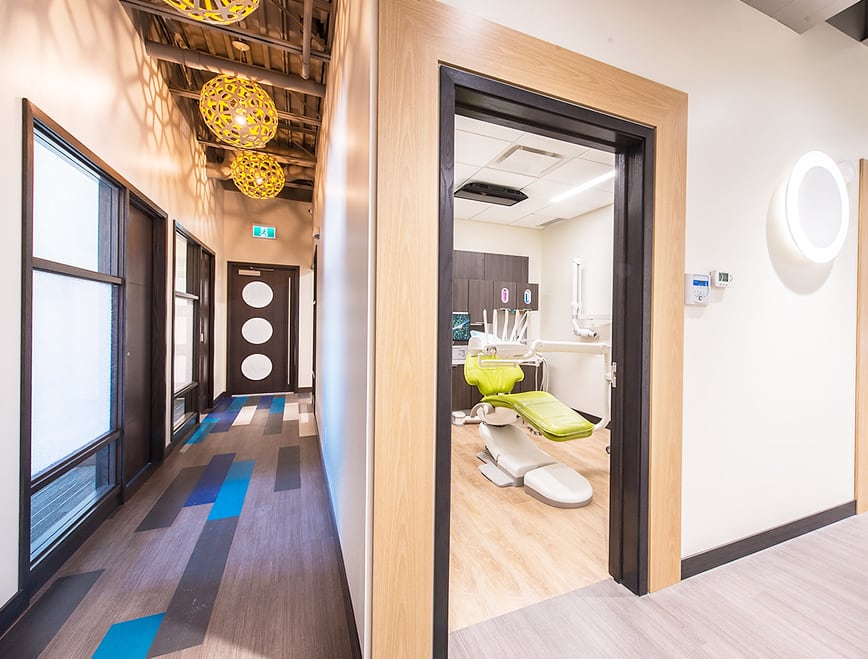 You can find us just off 50 Street, with plenty of parking available in front of the clinic. Look for our beautiful Bloom sign!
Our Address
6209 50 St., #201

Leduc

,

AB

T9E 7A9
Clinic Hours
Monday

:

8:00 AM

–

4:00 PM

Tuesday

:

8:00 AM

–

4:00 PM

Wednesday

:

8:00 AM

–

4:00 PM

Thursday

:

8:00 AM

–

4:00 PM

Friday

:

8:00 AM

–

4:00 PM

Saturday

:

Closed

Sunday

:

Closed